Ah, winter. The time of year when we are plagued with cold, wet weather that makes for dry skin, frizzy hair and lots of tissues. For a lot of women (myself included) winter isn't exactly a fashion favorite either…
Luckily, in the winter you can take a few simple necessities and pull together countless outfits to keep you cozy, warm and feeling confident. Below is my take on your "must-haves" for creating the Pinterest-worthy outfits below.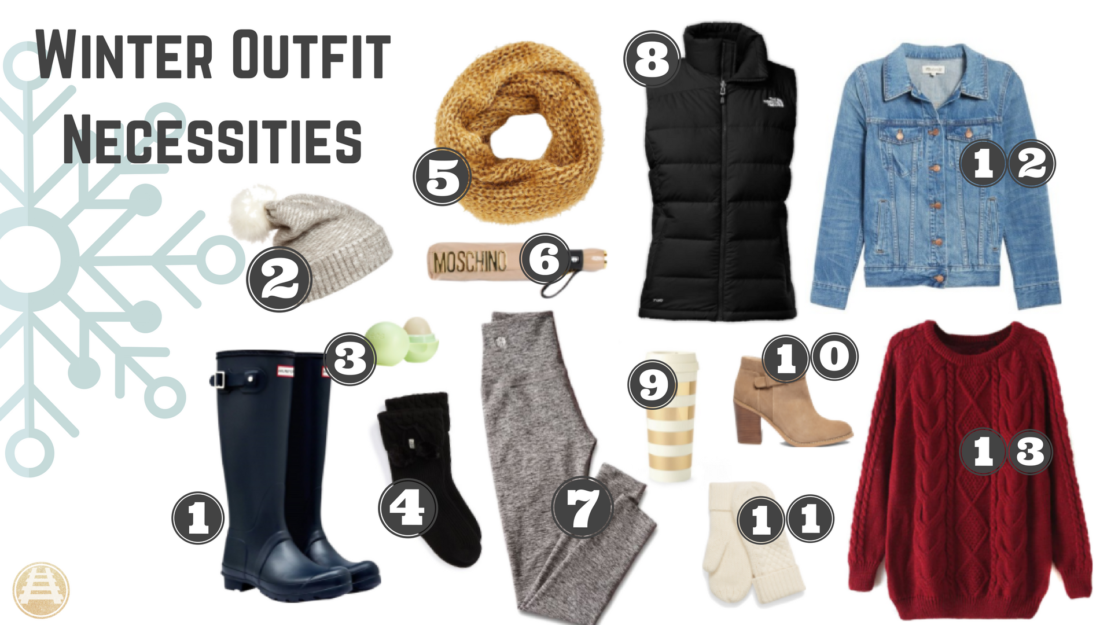 The Must-Have List For These Outfits:
---
Now that you have the necessities, on to the findings of my Pinterest scavenger hunt. 
---
1. Cozy block shawl wrap and skinny jeans.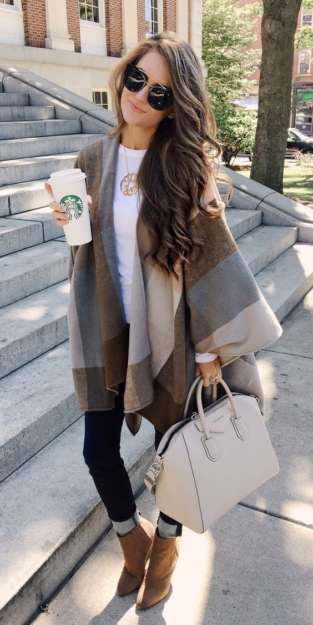 ---
2. Stripped long-sleeved tee and navy puffy vest.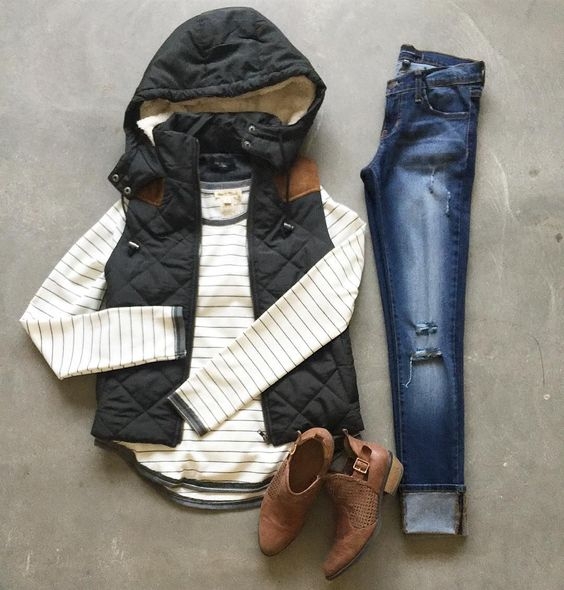 ---
3. Flannel and beanie.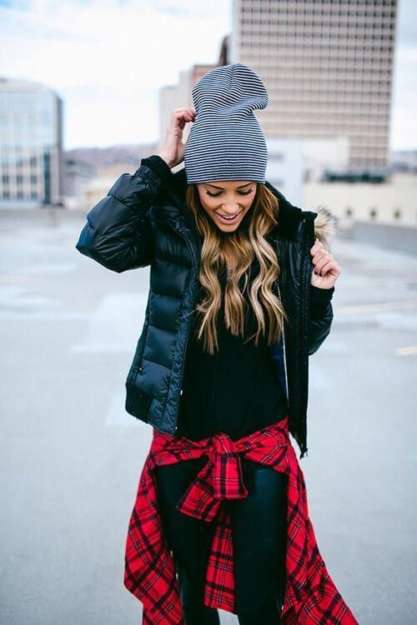 ---
4. Bundled up in gray wool with Hunter Boots.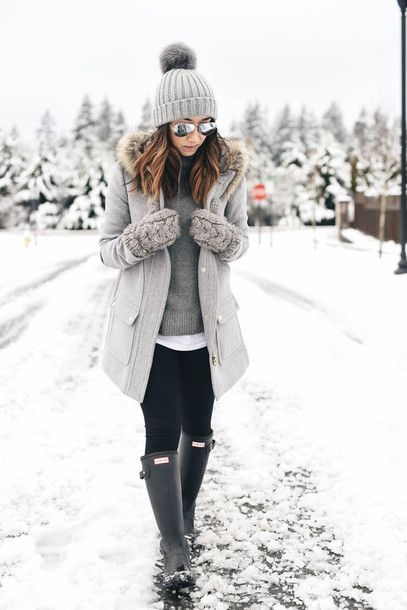 ---
5. Wide-knit sweater and booties.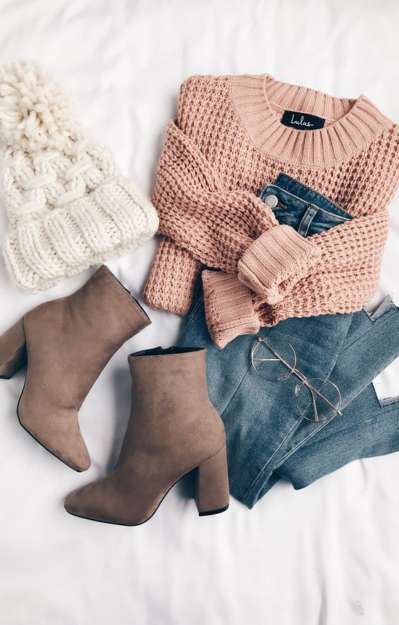 ---
6. Ripped jeans, plaid scarf, and sweater.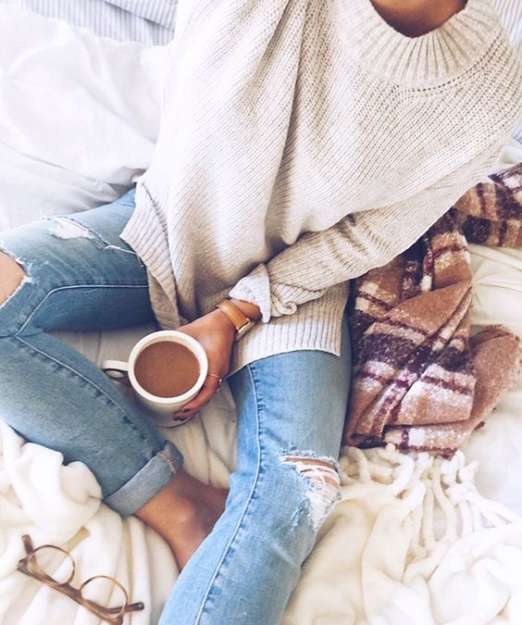 ---
7. Lace bralet and an over-sized sweater.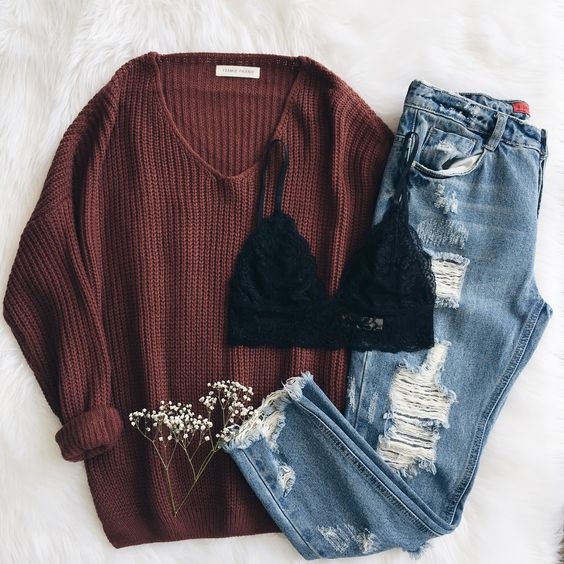 ---
8. Long sweater and white v neck tee shirt.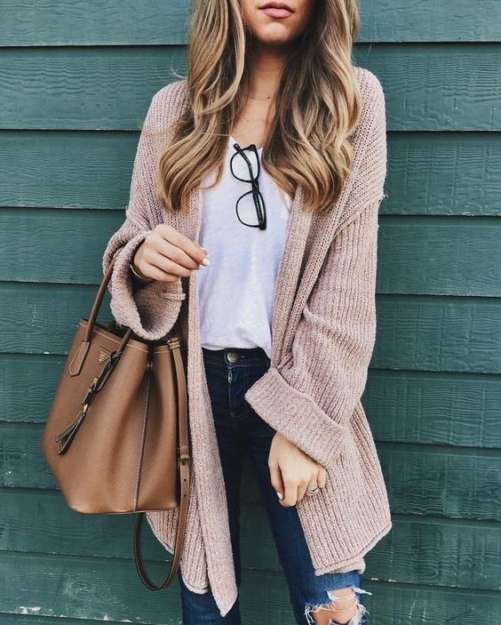 ---
9. Jean Jacket, stripes and sneakers.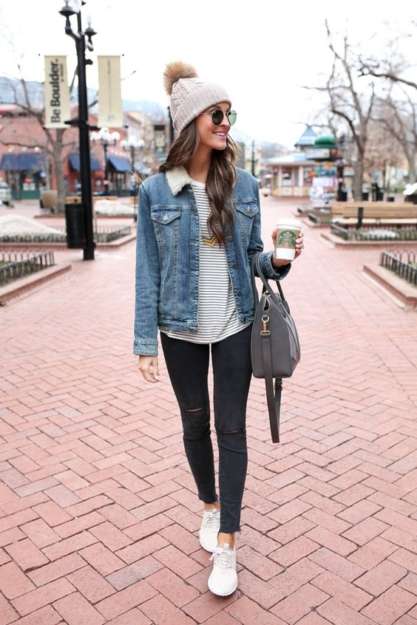 ---
10. Vans, ripped jeans and turtleneck sweater.

---
11. Yoga pants, puffy coat and puff-ball winter hat.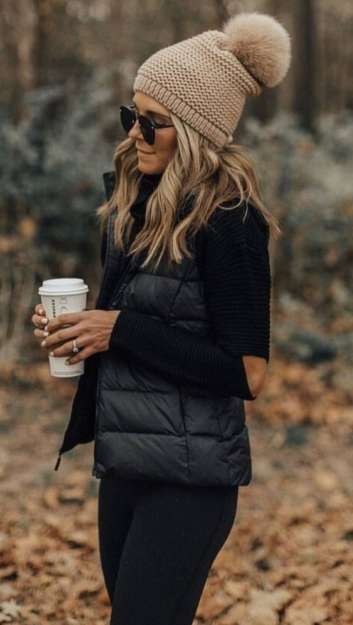 ---
12. Long-sleeve turtleneck sweater and suede skirt.

---
13. Winter hat, booties and off-the-shoulder cotton shirt.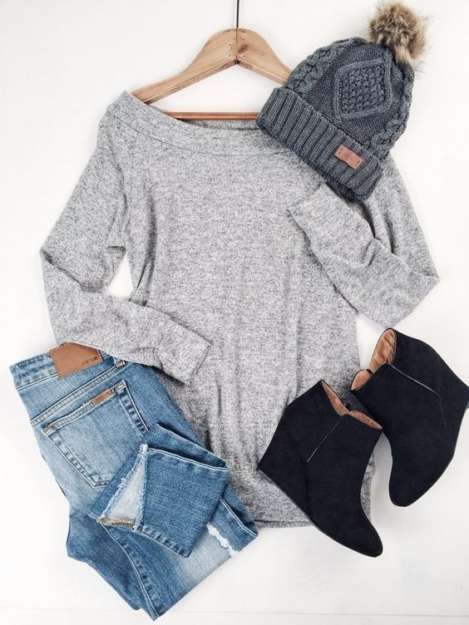 ---
14. Colorful Hunter Boots, long graphic tee and leggings.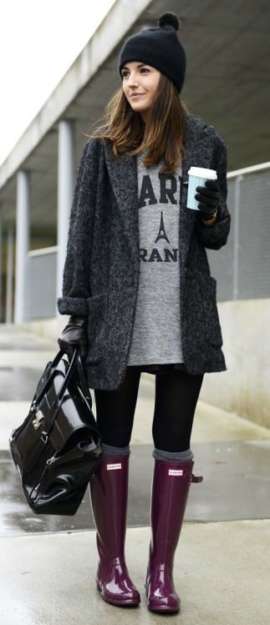 ---
15. White blouse, gray sweater and long necklace.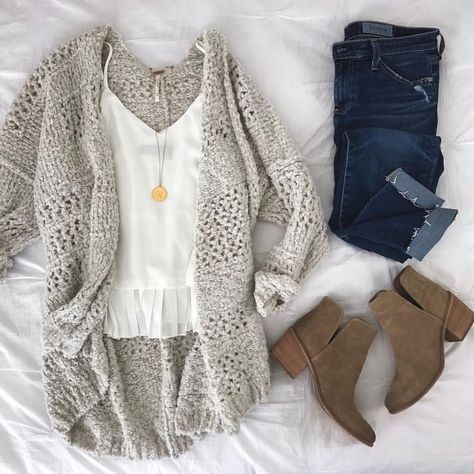 ---
Have any cute winter outfit ideas of your own? Let us know in the comments below! You can also follow us on Pinterest for more outfit ideas. 
---
For more Her Track Style ideas, check out these articles.
15 Classy and Casual Work Outfits For Hitting the Office in Style
8 Comfy Fashion Trends Every Lazy Girl Can Totally Love
Author Details
Recent Posts
Author Details
Lexi is the founder of HerTrack.com. She is also an SEO Nerd living in New York City with her cat and collection of cheesy coffee mugs. Lexi contributes to a number of online publications and is always trying to get involved in the conversation. She's an advocate for equality, knowledge, healthy relationships, compassion, self-confidence, integrity and above all, love. She's addicted to caffeinated beverages and people who make her smile.